Choc"Oat"Late-Agave "Smash" Snacks
_ 1/2 cups thin pretzel sticks broken into 1-inch pieces
_ 1/4 cups Quakerę oats (quick-cooking or old fashioned), uncooked
_ cup raisins
_ cup dry roasted peanuts, optional
_ (10-ounce) bag peanut butter chips or butterscotch-flavored chips
_ cups semisweet chocolate chips
___ cup agave

Choc"Oat"Late-Agave "Smash" Snacks is from the Cook'n with Agave collection.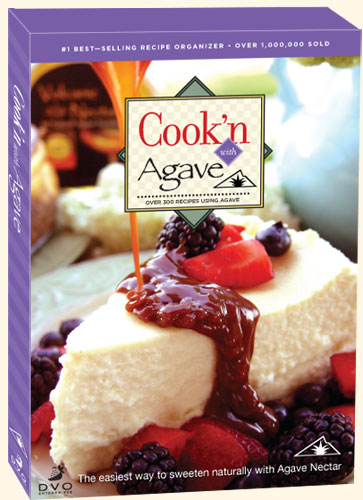 Click here to view over 300 more agave recipes right now!

Only $14.95 for the CD!


In large bowl, combine pretzels, oats, raisins and, if desired, peanuts; mix well. In large saucepan, combine peanut butter-flavored chips, chocolate chips and agave; heat over low heat, stirring constantly, until chips are melted.

Immediately pour over oat mixture, stirring until all dry ingredients are coated with chocolate mixture. Spread and "smash" mixture onto foil-lined cookie sheet, working the mixture to the edges of the sheet (mixture will be 3/8- to 1/2-inch thick depending upon size of cookie sheet). Place in refrigerator until firm. Break into pieces. Store tightly covered at room temperature.
Volcanic Nectar - Agave Nectar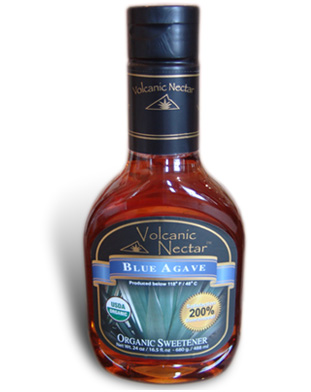 Turn your recipes into sensations with a 24 oz bottle of Agave Nectar! Perfect for pies, pastries, ice creams, cookies, pancakes, drinks, smoothies, and baked goods.
The ONLY Agave to have all of these!


REMEMBER: FREE Shipping on all Purchases of AGAVE NECTAR when you spend over $45!!!