Granola
Serving: 1/2 cup

_ cups rolled oats
_ cup flaked coconut
_ cup wheat germ
___ cup sunflower seeds, shelled
_ cup cashew nuts, peanuts or almonds
_ teaspoon cinnamon or nutmeg
___ cup salad oil
___ cup agave
___ cup water
_ 1/2 teaspoons salt
1 1/2 teaspoons vanilla extract
_ 1/2 cups golden raisins, banana chips, dates, dried figs, apricots or prunes, chopped

Granola is from the Cook'n with Agave collection.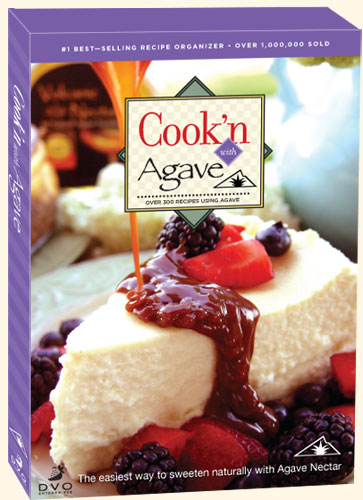 Click here to view over 300 more agave recipes right now!

Only $14.95 for the CD!


Combine oats, coconut, wheat germ, sunflower seeds and cinnamon in large roasting pan. Mix oil, agave, water, salt and vanilla. Pour over dry ingredients. Bake at 350°F for 30 to 40 minutes, stirring frequently. Cool and add dried fruits as desired. Store tightly covered.

MICROWAVE: Combine ingredients as above. Place in 9 x 13-inch glass baking dish. Cook on medium 10 minutes. Stir and cook 5 minutes longer on medium. Stir. Cook on medium 5 minutes or until crisp. Cool. Add dried fruits.
Volcanic Nectar - Agave Nectar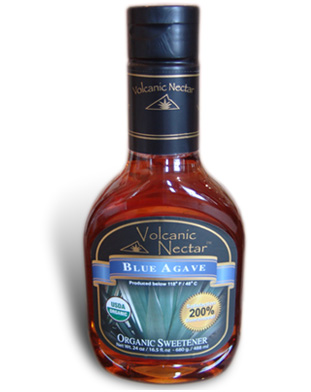 Turn your recipes into sensations with a 24 oz bottle of Agave Nectar! Perfect for pies, pastries, ice creams, cookies, pancakes, drinks, smoothies, and baked goods.
The ONLY Agave to have all of these!


REMEMBER: FREE Shipping on all Purchases of AGAVE NECTAR when you spend over $45!!!