Chocolate Date Bars
_ 1/4 cups hot water
_ ounces chopped pitted dates
_ 1/4 teaspoons baking soda, divided
___ cup agave
___ cup soft butter or margarine
_ eggs
_ 1/4 cups flour
___ teaspoon salt
1 teaspoon vanilla extract
___ cup rolled oats
__ ounces mini chocolate chips
_ cup chopped nuts

Chocolate Date Bars is from the Cook'n with Agave collection.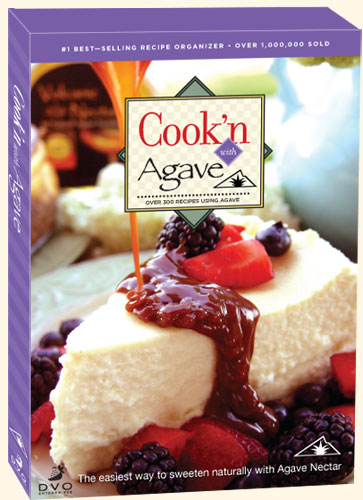 Click here to view over 300 more agave recipes right now!

Only $14.95 for the CD!


Simmer water, dates and one teaspoon soda together in saucepan for 10 minutes. Set aside to cool. In large mixing bowl, cream agave with butter until fluffy. Add eggs, one at a time, beating well after each addition. Sift together flour, salt and 1/4 teaspoon soda. Blend into creamed mixture. Stir in dates and liquid, vanilla, rolled oats and one half chocolate pieces. Spread batter into greased 9 x 13-inch baking pan. Sprinkle remaining chocolate pieces and nuts over top. Bake at 350°F for 35 minutes. Cool before cutting into bars.

DESSERT VARIATION: Serve warm, cut into squares. Top with soft vanilla ice cream or agave sweetened whipped cream.
Volcanic Nectar - Agave Nectar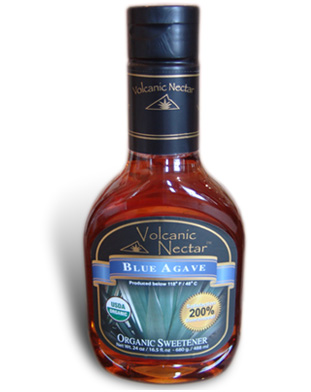 Turn your recipes into sensations with a 24 oz bottle of Agave Nectar! Perfect for pies, pastries, ice creams, cookies, pancakes, drinks, smoothies, and baked goods.
The ONLY Agave to have all of these!


REMEMBER: FREE Shipping on all Purchases of AGAVE NECTAR when you spend over $45!!!