Grilled Peaches with Agave Amaretto Sauce
___ cup agave, plus extra for grilling peaches
___ cup butter
_ tablespoons amaretto
___ cup heavy cream
_ large peaches
4 small scoops vanilla ice cream
Agave Almonds

AGAVE ALMONDS:
_ tablespoon butter, melted
_ tablespoon agave
_ tablespoon brown sugar
___ teaspoon cinnamon
___ cup slivered almonds

Grilled Peaches with Agave Amaretto Sauce is from the Cook'n with Agave collection.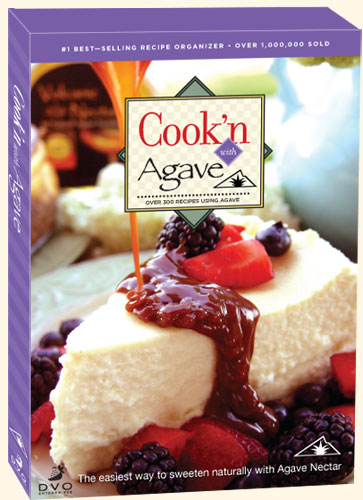 Click here to view over 300 more agave recipes right now!

Only $14.95 for the CD!


Place agave in a medium size, heavy saucepan. Bring to a boil; reduce heat and simmer for 3 to 4 minutes until agave is a deep golden brown. Add butter and stir until melted. Add liqueur and cream; simmer for 2 minutes more, stirring frequently. Remove from heat and let cool slightly. Meanwhile, wash peaches and cut in half; discard pits. Brush lightly with agave and place cut side down on a barbecue grill. Cook over medium-low heat for 3 to 4 minutes or until lightly charred. Remove from grill and place on 4 dessert plates. Top each with ice cream and drizzle with warm sauce. Sprinkle with Agave Almonds.

AGAVE ALMONDS:
Stir together butter, agave, brown sugar and cinnamon. Toss with almonds. Bake at 350°F for 15 to 20 minutes, stirring twice. Spread almonds onto a buttered piece of foil and let cool completely, then break apart.


Volcanic Nectar - Agave Nectar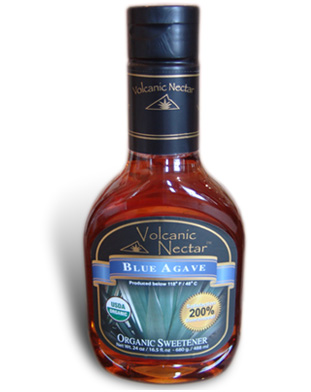 Turn your recipes into sensations with a 24 oz bottle of Agave Nectar! Perfect for pies, pastries, ice creams, cookies, pancakes, drinks, smoothies, and baked goods.
The ONLY Agave to have all of these!


REMEMBER: FREE Shipping on all Purchases of AGAVE NECTAR when you spend over $45!!!