Holiday Agave Doughnuts
_ (1/4-ounce) package yeast
_ tablespoons warm water
_ tablespoons agave
_ cups flour
___ teaspoon salt
_ tablespoons butter, softened
_ egg beaten
___ cup milk
Vegetable oil
Agave Nut Filling

AGAVE NUT FILLING:
___ cup dried apricots, apples and walnuts
_ tablespoons agave

Holiday Agave Doughnuts is from the Cook'n with Agave collection.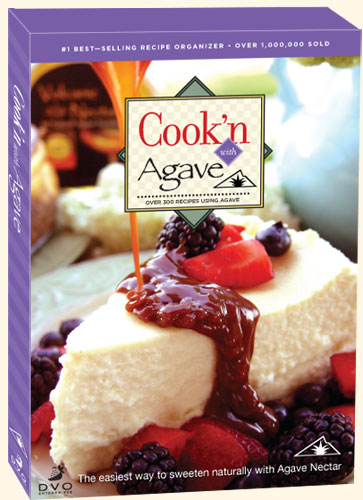 Click here to view over 300 more agave recipes right now!

Only $14.95 for the CD!


Dissolve yeast in warm water; stir in agave. Combine flour and salt; blend in butter. Add yeast mixture, egg and milk to form soft dough. Beat well and knead 5 minutes on floured board. Divide dough into 12 portions; form into a ball and place on a greased baking sheet. Cover and let rise in a warm place about 1 hour or until doubled in bulk. Deep-fry in 350°F oil 2 to 3 minutes or until browned on both sides; turn dough over halfway through cooking time. Drain on paper towels. Slit on side of doughnut and fill each with 2 to 3 teaspoons Agave Nut Filling.

AGAVE NUT FILLING:
Combine chopped dried apricots, apples and walnuts; stir in agave and mix well.
Volcanic Nectar - Agave Nectar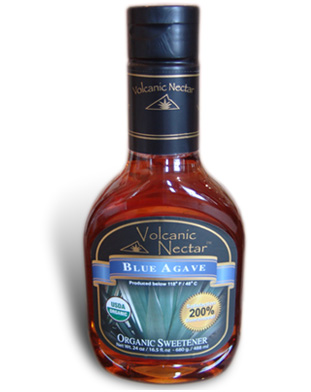 Turn your recipes into sensations with a 24 oz bottle of Agave Nectar! Perfect for pies, pastries, ice creams, cookies, pancakes, drinks, smoothies, and baked goods.
The ONLY Agave to have all of these!


REMEMBER: FREE Shipping on all Purchases of AGAVE NECTAR when you spend over $45!!!