Agave Breadsticks
Toppings: caraway seeds, lemon pepper, grated Parmesan cheese, poppy seeds, coarse sea salt, toasted sesame seeds.

_ (16-ounce) package hot roll bread mix
___ cup hot water
___ cup agave
_ egg
_ tablespoons butter, softened
_ egg white
_ tablespoon water

Agave Breadsticks is from the Cook'n with Agave collection.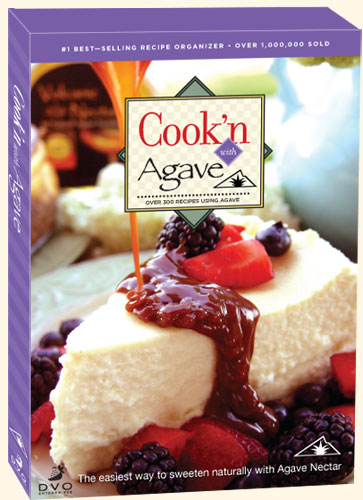 Click here to view over 300 more agave recipes right now!

Only $14.95 for the CD!


In large bowl, dissolve yeast in warm water (110° to 115°F); add agave, egg and butter and mix well. Blend in hot roll mix. Knead dough on floured board until smooth and elastic; let rest for 5 minutes. Divide dough into two equal pieces. Roll each piece on lightly floured surface into 12 x 9-inch rectangle. Cut each piece crosswise into 1-inch strips. Grease 17 x 14-inch baking sheet and dust with cornmeal. In small cup, mix egg white with 1 tablespoon water; brush dough with mixture and sprinkle with topping of choice. Twist and place strips on prepared baking sheet. Cover and set in warm place to rise about 30 minutes or until almost doubled in bulk. Bake at 375°F for 12 to 14 minutes or until lightly browned. Cool on wire racks.

Volcanic Nectar - Agave Nectar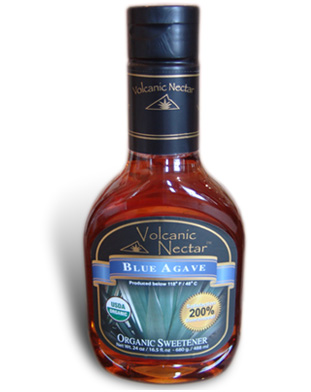 Turn your recipes into sensations with a 24 oz bottle of Agave Nectar! Perfect for pies, pastries, ice creams, cookies, pancakes, drinks, smoothies, and baked goods.
The ONLY Agave to have all of these!


REMEMBER: FREE Shipping on all Purchases of AGAVE NECTAR when you spend over $45!!!