Agave Pumpkin Tea Bread
1 slice per serving

_ cups all-purpose flour
_ teaspoon baking soda
___ teaspoon salt
___ teaspoon ground cinnamon
___ teaspoon ground ginger
___ teaspoon grated nutmeg
___ cup unsalted butter
_ cup agave
_ cup canned pumpkin
_ eggs
_ teaspoons lemon juice
1 teaspoon vanilla extract

Agave Pumpkin Tea Bread is from the Cook'n with Agave collection.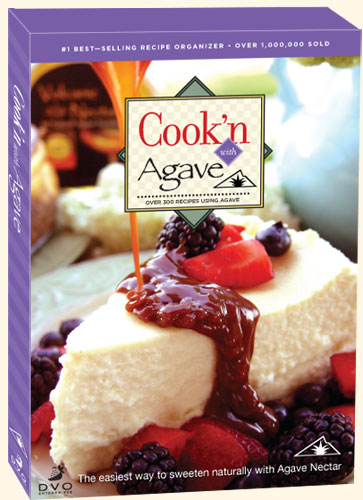 Click here to view over 300 more agave recipes right now!

Only $14.95 for the CD!


Preheat oven to 350°F. Position rack in center of oven. Generously butter a 9 x 5-inch metal loaf pan and set aside.

Sift flour, baking soda, salt, cinnamon, ginger and nutmeg into a medium bowl. Set aside. In a large bowl, combine butter and agave and beat with an electric mixer at medium speed for 2 minutes or until smooth. Add the pumpkin; beat for 1 minute or until well combined. Beat in eggs one at a time, beating each for 1 minute. Stir in lemon juice and vanilla extract. Add the sifted dry ingredients. With the mixer on low, beat just until incorporated. Increase mixer speed to medium and beat for 2 minutes or until the batter is smooth, scraping down the sides of the bowl as necessary with a rubber spatula. Spread into prepared pan.

Bake about 65 minutes, or until a cake tester or wooden skewer inserted into the middle of the loaf comes out clean. Cool the bread on a wire rack for 10 minutes, then unmold and continue cooling on the rack for 30 minutes before cutting.

Volcanic Nectar - Agave Nectar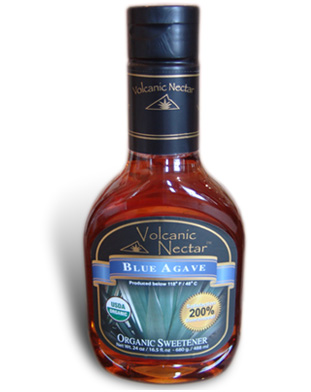 Turn your recipes into sensations with a 24 oz bottle of Agave Nectar! Perfect for pies, pastries, ice creams, cookies, pancakes, drinks, smoothies, and baked goods.
The ONLY Agave to have all of these!


REMEMBER: FREE Shipping on all Purchases of AGAVE NECTAR when you spend over $45!!!