Poppy Seed Loaf
_ 1/2 teaspoons yeast
_ 1/4 cups bread flour
___ teaspoon grated lemon peel
___ cup water
___ cup milk
___ cup butter
___ cup agave
1 teaspoon vanilla extract
_ eggs yolks
Poppy seeds filling

POPPY SEED FILLING:
___ cup butter, softened
___ cup agave
___ cup poppy seeds
___ cup finely chopped walnuts
___ cup raisins
___ teaspoon grated orange peel

Poppy Seed Loaf is from the Cook'n with Agave collection.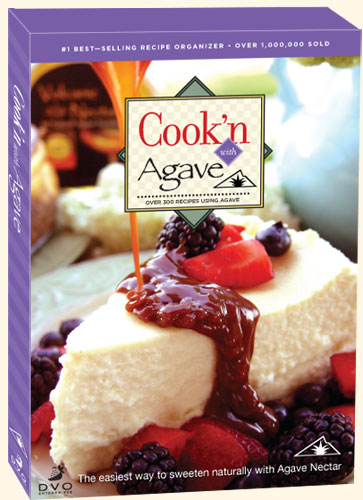 Click here to view over 300 more agave recipes right now!

Only $14.95 for the CD!


Place ingredients into pan in order listed. Select "DOUGH" program. Press "START." At end of program, bread machine will beep. Press "STOP/RESET" and remove dough. Roll dough into 13 x 9-inch rectangle. Spread Poppy Seed Filling over dough. Keep filling 1 inch from edges to help prevent it from seeping out as dough is being rolled up. Starting with longer side, carefully roll up dough as for jelly rolls. Place seam side down on greased baking pan. Lightly pull top ends of roll and tuck under bottom ends to close loaf ends. Brush with milk. Let rise in warm place. Touch side of loaf lightly with finger; if indentation remains, bread is ready to be baked. Bake at 350°F for 35 to 40 minutes. Remove from pan to cooling rack; allow bread to come to room temperature before slicing.

POPPY SEED FILLING:
Cream butter and agave together. Add remaining ingredients; mix well.
Volcanic Nectar - Agave Nectar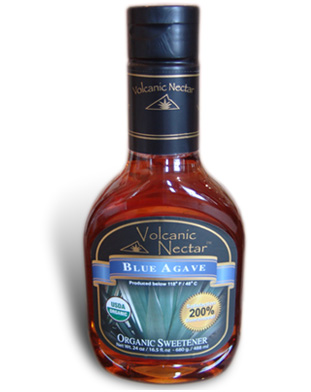 Turn your recipes into sensations with a 24 oz bottle of Agave Nectar! Perfect for pies, pastries, ice creams, cookies, pancakes, drinks, smoothies, and baked goods.
The ONLY Agave to have all of these!


REMEMBER: FREE Shipping on all Purchases of AGAVE NECTAR when you spend over $45!!!