Grilled Garden Vegetable Flatbread
___ cup agave
_ tablespoons white vinegar
_ tablespoon fresh thyme
___ pound small zucchini, cut lengthwise in half
_ large yellow bell pepper, halved and seeded
___ cup + 2 tablespoons, toasted wheat germ
_ 1/2 cups reduced-fat baking mix
___ cup milk
_ cup tomatoes, seeded and chopped
_ (4-ounce) package feta cheese, crumbled

Grilled Garden Vegetable Flatbread is from the Cook'n with Agave collection.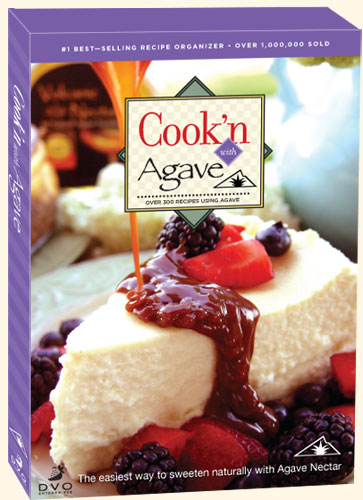 Click here to view over 300 more agave recipes right now!

Only $14.95 for the CD!


In a small bowl, combine agave, vinegar and thyme; mix well. Place zucchini slices and bell peppers on oiled grill. Grill over medium-hot coals 20-25 minutes, turning and brushing with agave mixture every 7 to 8 minutes. Remove from grill; cool to room temperature. Coarsely chop.

Heat oven to 425°F. Lightly spray a cookie sheet or jelly roll pan with cooking spray; sprinkle with 2 tablespoons wheat germ. In a large bowl, combine baking mix, 1/2 cup wheat germ and milk; stir with fork until thoroughly combined (mixture will be moist). Turn dough out onto a floured surface. Knead, adding additional flour, as needed, until dough is no longer sticky. Pat into a 12 x 8-inch rectangle on a cookie sheet. Top with chopped grilled vegetables, tomatoes and cheese. Bake 18 to 20 minutes or until crust is golden brown. Cut into squares and serve immediately.

Volcanic Nectar - Agave Nectar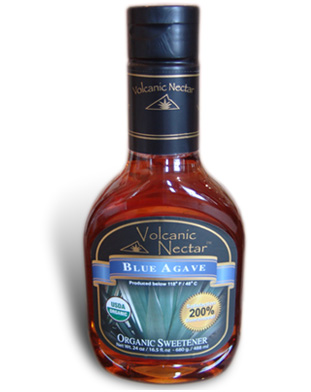 Turn your recipes into sensations with a 24 oz bottle of Agave Nectar! Perfect for pies, pastries, ice creams, cookies, pancakes, drinks, smoothies, and baked goods.
The ONLY Agave to have all of these!


REMEMBER: FREE Shipping on all Purchases of AGAVE NECTAR when you spend over $45!!!