Savory Agave Braid
1 slice per serving

_ 1/2 teaspoons dried thyme, divided
_ (16-ounce) package hot roll bread mix
___ cup sun dried tomatoes
_ cup chopped onions
_ clove garlic, minced
_ tablespoon olive oil
___ cup chopped walnuts
_ tablespoons agave, divided
_ tablespoon cider vinegar
_ tablespoon flour
_ tablespoon water
Salt and pepper, to taste

Savory Agave Braid is from the Cook'n with Agave collection.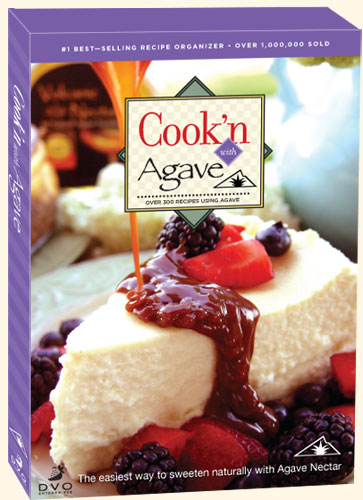 Click here to view over 300 more agave recipes right now!

Only $14.95 for the CD!


Add 1 teaspoon thyme to hot roll mix; prepare dough according to package directions. Cover kneaded dough with bowl and let rest 5 minutes. Cover sun-dried tomatoes with warm water; let stand 10 to 15 minutes and drain. Dice into 1/2-inch pieces.* Sauté onion and garlic in oil until onion softens. Add diced tomatoes, walnuts, 2 tablespoons agave, vinegar, flour, remaining thyme, salt and pepper; mix well. Roll dough to 14 x 12-inch rectangle on floured board; transfer to greased baking sheet. Make 2 1/2-inch cuts at 1 1/2-inch intervals along both sides of dough. Spread filling down center of dough. Crisscross strips from each side, carefully enclosing filling. Bake at 350°F for 25 to 30 minutes or until browned. Combine remaining agave and water; mix well. Brush top of braid with agave mixture before cooling.

NOTE: *If sun-dried tomatoes are pliable, do not soak in warm water. For ease of cutting, use kitchen shears or serrated knife sprayed with nonstick cooking spray.

Volcanic Nectar - Agave Nectar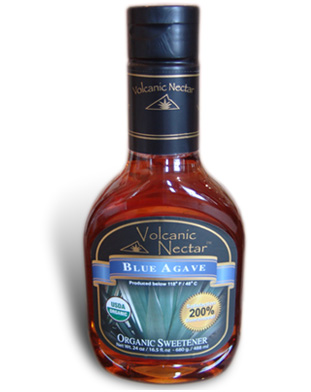 Turn your recipes into sensations with a 24 oz bottle of Agave Nectar! Perfect for pies, pastries, ice creams, cookies, pancakes, drinks, smoothies, and baked goods.
The ONLY Agave to have all of these!


REMEMBER: FREE Shipping on all Purchases of AGAVE NECTAR when you spend over $45!!!