Easy Egg Braid
1 slice per serving
Make this traditional bread entirely in your bread machine or shape it into a braid and bake in a conventional oven.

_ 1/2 teaspoons active dry yeast
_ cups flour
_ 1/2 teaspoons salt
_ teaspoons butter cut in 1/2 tsp pieces
_ tablespoons agave
_ egg
___ cup milk
___ cup water
Agave glaze

AGAVE GLAZE
_ tablespoons melted butter
_ teaspoon agave

Easy Egg Braid is from the Cook'n with Agave collection.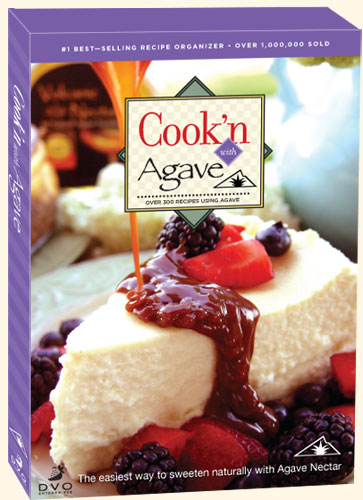 Click here to view over 300 more agave recipes right now!

Only $14.95 for the CD!


BREAD MACHINE DIRECTIONS:
Place all ingredients into pan. Select "Normal" program. Press "Start."

CONVENTIONAL OVEN DIRECTIONS:
Place all ingredients into pan. Select "Dough" program. Press "Start." Most bread machines will beep at the end of the program. Press "Stop/Reset;" remove dough. Divide into 3 parts. Roll each third into 12-inch ropes. Pinch top ends together. On a greased cookie sheet, loosely braid. Tuck ends under to seal. Cover; let rise in warm place until almost doubled, about 30 minutes. Bake at 400°F 25 to 30 minutes or until golden brown. Remove from cookie sheet.

HONEY GLAZE:
Combine all ingredients; mix well. Brush Honey Glaze on br4ad while still warm.
Volcanic Nectar - Agave Nectar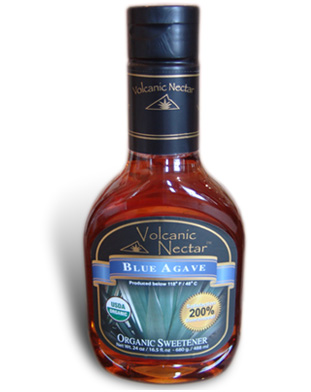 Turn your recipes into sensations with a 24 oz bottle of Agave Nectar! Perfect for pies, pastries, ice creams, cookies, pancakes, drinks, smoothies, and baked goods.
The ONLY Agave to have all of these!


REMEMBER: FREE Shipping on all Purchases of AGAVE NECTAR when you spend over $45!!!