Agave Lemon Glazed Turkey Sausage Hoagie
GLAZE:
_ lemons
_ teaspoon salt, for glaze
_ cup agave
_ tablespoons soy sauce
_ teaspoon red pepper flakes

SAUSAGE:
_ 1/2 pounds ground turkey
___ pound ground pork sausage
_ tablespoons chopped fresh parsley
_ tablespoon chopped fresh rosemary
_ tablespoon minced garlic
_ 1/2 teaspoons salt, for sausage
___ teaspoon black pepper
_ hoagie buns
___ cup mayonnaise
_ tablespoon Dijon style mustard
_ cups lettuce, thinly shredded

Agave Lemon Glazed Turkey Sausage Hoagie is from the Cook'n with Agave collection.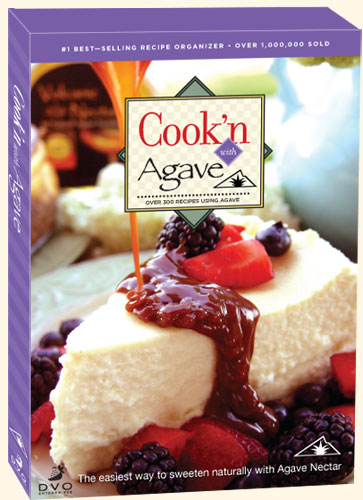 Click here to view over 300 more agave recipes right now!

Only $14.95 for the CD!


Prepare charcoal grill or preheat propane grill. Zest lemons to make 1 tablespoon. Cut zest into small pieces and set aside. Peel lemons and cut into 1/2-inch slices. Sprinkle with salt and brush with some of the agave. Grill on both sides until lightly charred. Remove from grill and discard seeds; chop into small pieces. Place in a bowl and add lemon zest, agave, soy sauce and red pepper flakes. Stir to combine. Divide glaze into 2 bowls. One part will be used for the grilling glaze and the other will be used as a condiment for the sandwich.

In a large bowl combine all sausage ingredients and mix to combine. Shape into 6 1-inch sausages to fit the hoagie rolls. Grill for about 7-10 minutes or until done, turning as needed. During the last 2 minutes of grilling, brush glaze on sausages.

Combine mayonnaise with mustard and brush on the cut sides of the bread. Place on the grill for a few seconds to toast lightly. Assemble hoagies with lettuce, sausage and additional agave lemon glaze.


Volcanic Nectar - Agave Nectar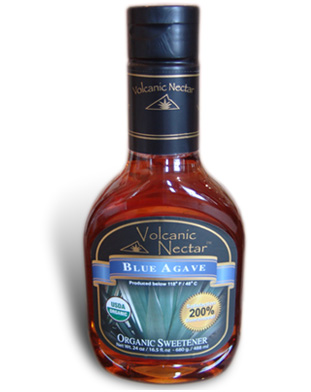 Turn your recipes into sensations with a 24 oz bottle of Agave Nectar! Perfect for pies, pastries, ice creams, cookies, pancakes, drinks, smoothies, and baked goods.
The ONLY Agave to have all of these!


REMEMBER: FREE Shipping on all Purchases of AGAVE NECTAR when you spend over $45!!!