Agave and Almond Sauced Cornish Hen
_ cup onions, chopped
_ sprigs parsley, tied with string
_ tablespoon vegetable oil
_ teaspoons black pepper
_ teaspoons ground cinnamon
_ clove garlic, to taste
Saffron threads, to taste
Salt, to taste
Water, as needed
_ cup agave
_ cup seedless raisins
_ rock Cornish hens
___ cup almonds, sliced, toasted
_ tablespoons sesame seeds, tasted
Crisp greens, for garnish
Fresh fruit, for garnish

Agave and Almond Sauced Cornish Hen is from the Cook'n with Agave collection.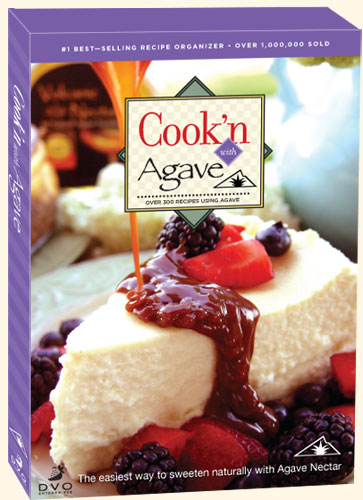 Click here to view over 300 more agave recipes right now!

Only $14.95 for the CD!


Lightly sauté onions and parsley in oil in baking pan. Mix spices; season Cornish hens with mixture. Place in 375°F oven for 25 minutes. Remove parsley and discard. Put 1/2 inch water in bottom of pan, coat hens with agave and add raisins. Reduce heat to 350°F and continue roasting 15 minutes or until hens are tender and golden brown. Remove hens from pan and hold warm. Adjust consistency of pan juices and correct seasonings as desired. Arrange hens on serving platter. Generously spoon over pan sauce and garnish with sliced almonds, sesame seeds, crisp greens and fresh fruit.

Volcanic Nectar - Agave Nectar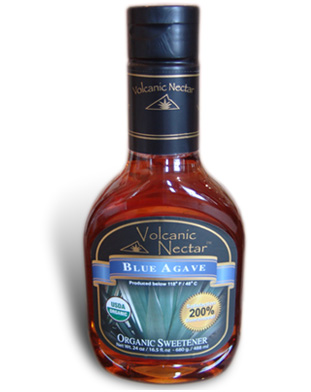 Turn your recipes into sensations with a 24 oz bottle of Agave Nectar! Perfect for pies, pastries, ice creams, cookies, pancakes, drinks, smoothies, and baked goods.
The ONLY Agave to have all of these!


REMEMBER: FREE Shipping on all Purchases of AGAVE NECTAR when you spend over $45!!!