Agave Sweet and Sour Chicken
_ pound boneless skinless chicken breast halves
_ teaspoons vegetable oil, divided
_ medium onion, sliced
_ cups snow peas, fresh or frozen
_ medium red bell pepper, cut into cubes
_ (20-ounce) can pineapple chunks in juice (1/2 cup juice reserved)
___ cup ketchup
___ cup agave
_ tablespoons vinegar
_ teaspoons soy sauce
_ teaspoons fresh ginger root, finely minced
_ teaspoon garlic, minced
_ teaspoon cornstarch

Agave Sweet and Sour Chicken is from the Cook'n with Agave collection.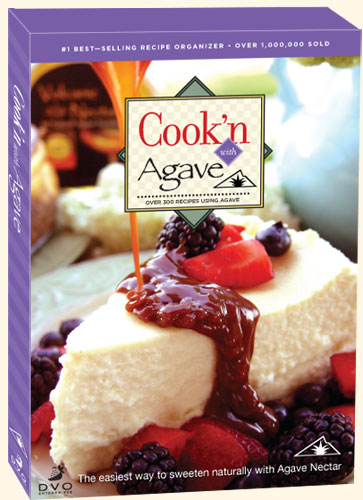 Click here to view over 300 more agave recipes right now!

Only $14.95 for the CD!


Cut chicken breasts into cubes. In a large non-stick skillet, heat oil. Add onion and stir-fry until lightly brown. Add snow peas and red pepper; stir-fry until crisp-tender. Remove from pan and set aside. Add remaining oil to skillet. Add chicken and stir-fry until chicken is no longer pink when cut with a knife and juices run clear. Drain pineapple reserving 1/2 cup juice. Combine reserved pineapple juice, ketchup, agave, vinegar, soy sauce, ginger, garlic and cornstarch. Add to chicken and cook until mixture thickens. Return vegetables to pan; add pineapple chunks and stir-fry 2 minutes.

SUBSTITUTION: 1/2 teaspoon ground ginger may be substituted for fresh ginger root.

Volcanic Nectar - Agave Nectar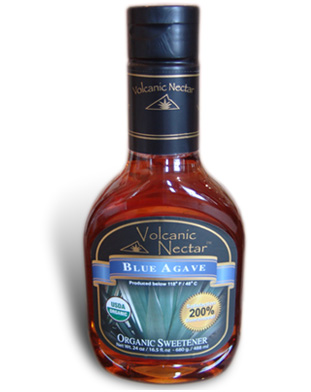 Turn your recipes into sensations with a 24 oz bottle of Agave Nectar! Perfect for pies, pastries, ice creams, cookies, pancakes, drinks, smoothies, and baked goods.
The ONLY Agave to have all of these!


REMEMBER: FREE Shipping on all Purchases of AGAVE NECTAR when you spend over $45!!!