East-Meets-West Chicken Breasts
_ large broiler-fryer chickens breasts on the bone with skin
_ tablespoons agave
_ tablespoons roasted sesame oil
___ cup soy sauce
_ pinch salt
_ pinch black pepper

East-Meets-West Chicken Breasts is from the Cook'n with Agave collection.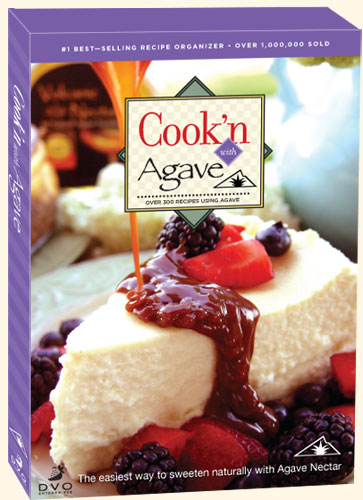 Click here to view over 300 more agave recipes right now!

Only $14.95 for the CD!


Cut 2 slashes an inch apart across the width of each chicken breast. Place chicken in a large bowl or large plastic zip-loc bag. Add agave, sesame oil, and soy sauce. Add a large pinch of salt and black pepper. Toss well until chicken is coated. Refrigerate 8 hours.

Preheat oven to 450°F. Pour marinade into a saucepan and set aside. Place chicken on a rimmed metal baking sheet lined with aluminum foil. Bake 20 to 25 minutes until chicken is just firm to touch. Before serving, bring marinade to a brisk boil for one minute. Drizzle marinade over chicken and serve.
Volcanic Nectar - Agave Nectar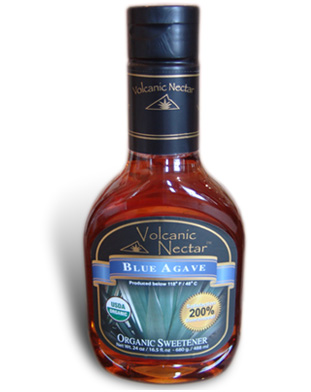 Turn your recipes into sensations with a 24 oz bottle of Agave Nectar! Perfect for pies, pastries, ice creams, cookies, pancakes, drinks, smoothies, and baked goods.
The ONLY Agave to have all of these!


REMEMBER: FREE Shipping on all Purchases of AGAVE NECTAR when you spend over $45!!!