Cornish Game Hens in Agave Raisin Sauce
_ tablespoon vegetable oil
_ cup chopped onions
___ cup chopped parsley
_ cup raisins
_ 1/2 teaspoons pepper
_ teaspoons ground cinnamon
Dash clove, saffron and salt, to taste
_ game Cornish hens (1 to 1 1/4-pound each)
Water, as needed
_ cup agave
Parsley and woodruff, optional garnish

Cornish Game Hens in Agave Raisin Sauce is from the Cook'n with Agave collection.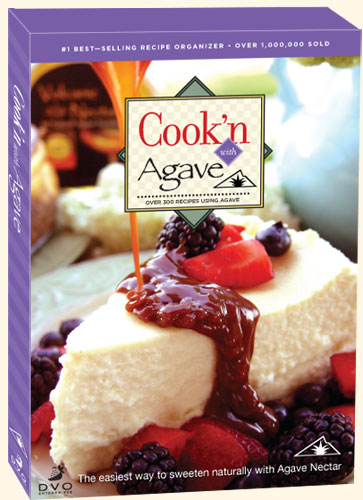 Click here to view over 300 more agave recipes right now!

Only $14.95 for the CD!


Heat oil in medium skillet over medium heat. Add onion and parsley. Cook and stir 2 to 3 minutes or until onion is softened. Stir in raisins and spices. Season game hens, inside and out, with onion mixture. Place game hens on rack in roasting pan. Roast in preheated 375°F oven 25 minutes. Remove pan from oven. Pour enough water in bottom of pan to measure 1/2 inch. Spread agave over game hens to coat. Return to oven; reduce heat to 350°F. Roast 15 minutes or until hens are tender and golden brown. Remove hens to heated serving platter and keep warm. Adjust thickness of pan juices and correct seasonings as desired. Generously spoon over game hens. Garnish with parsley and woodruff, if desired.

Volcanic Nectar - Agave Nectar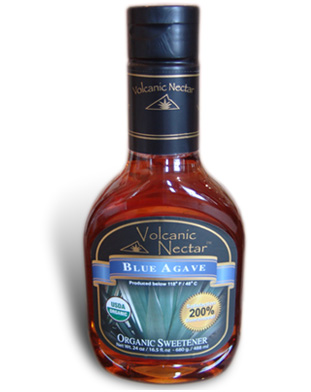 Turn your recipes into sensations with a 24 oz bottle of Agave Nectar! Perfect for pies, pastries, ice creams, cookies, pancakes, drinks, smoothies, and baked goods.
The ONLY Agave to have all of these!


REMEMBER: FREE Shipping on all Purchases of AGAVE NECTAR when you spend over $45!!!