Chicken Breasts with Spicy Agave-Orange Glaze
___ cup agave
_ tablespoons orange juice concentrate, thawed
_ teaspoon grated orange zest
_ clove garlic, minced
___ teaspoon salt
___ teaspoon crushed red pepper flakes
_ tablespoon butter
___ teaspoon vegetable oil
_ boneless skinless chicken breast halves
Fresh parsley or green onions, for garnish

Chicken Breasts with Spicy Agave-Orange Glaze is from the Cook'n with Agave collection.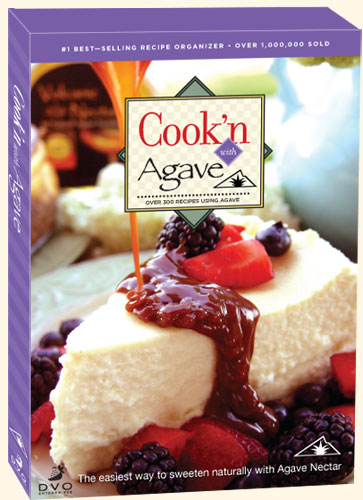 Click here to view over 300 more agave recipes right now!

Only $14.95 for the CD!


In small bowl, combine agave with juice concentrate, orange zest, garlic, salt and red pepper flakes. Rinse chicken with cold water and pat dry. Season lightly with salt. In large non-stick skillet, heat margarine and oil over medium-high heat. Add chicken and cook about 4 minutes, until seared. Turn chicken; cook another 4 minutes until just cooked through. Pour agave mixture over chicken and cook, turning chicken to coat as sauce begins to thicken, about 2 minutes. Serve chicken breasts with agave-orange glaze spooned over the top.

Volcanic Nectar - Agave Nectar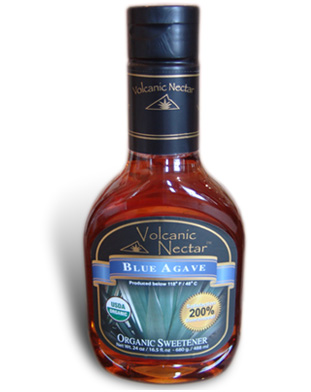 Turn your recipes into sensations with a 24 oz bottle of Agave Nectar! Perfect for pies, pastries, ice creams, cookies, pancakes, drinks, smoothies, and baked goods.
The ONLY Agave to have all of these!


REMEMBER: FREE Shipping on all Purchases of AGAVE NECTAR when you spend over $45!!!