Firecracker Shrimp
___ cup agave
___ cup soy sauce
_ tablespoon rice vinegar
_ teaspoons cornstarch
_ teaspoons grated orange peel
___ teaspoon crushed red pepper flakes, to taste
_ tablespoon vegetable oil
_ cloves garlic, minced
_ teaspoons fresh ginger, minced
_ red bell pepper, seeded and chopped
_ cup snow peas, cut into 1-inch pieces
_ 1/2 pounds shrimp, peeled and deveined
_ green onions, cut into 1-inch pieces
_ cups cooked white rice, optional

Firecracker Shrimp is from the Cook'n with Agave collection.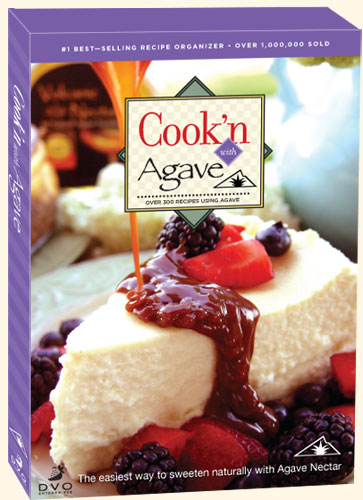 Click here to view over 300 more agave recipes right now!

Only $14.95 for the CD!


In small bowl, whisk together agave, soy sauce, vinegar, cornstarch, orange peel and red pepper flakes until thoroughly mixed and cornstarch is dissolved. Set aside. Heat oil in wok or large, heavy skillet over medium-high heat. Stir in garlic and ginger; stir-fry until fragrant, about 1 minute. Add bell pepper and snow peas; stir-fry 1 minute until crisp-tender. Add shrimp and green onions; stir-fry until shrimp just turns pink, about 1 minute. Stir in reserved soy sauce mixture; cook and stir until sauce boils and thickens. Serve over cooked rice, if desired.
Volcanic Nectar - Agave Nectar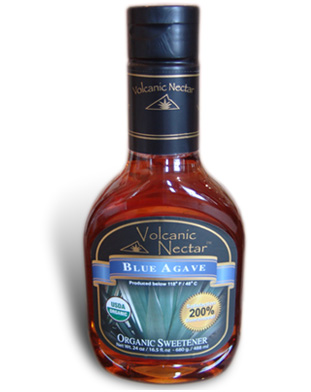 Turn your recipes into sensations with a 24 oz bottle of Agave Nectar! Perfect for pies, pastries, ice creams, cookies, pancakes, drinks, smoothies, and baked goods.
The ONLY Agave to have all of these!


REMEMBER: FREE Shipping on all Purchases of AGAVE NECTAR when you spend over $45!!!